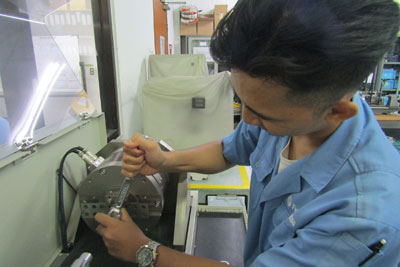 We ensure reliable safety and security through the use of technology.
The overall quality of all our products are strictly based on JIS standards, ISO9001, customer quality regulations, and our own regulations.
In addition to the professional overseeing of any dimensions and shapes based on the specified design drawings, we also carry out careful checks on the state of plating and surface scratches.
Even in Indonesia, quality control is the key to upholding the name of the Fuji Precision brand.
Quality Effort
Obtained ISO9001 certification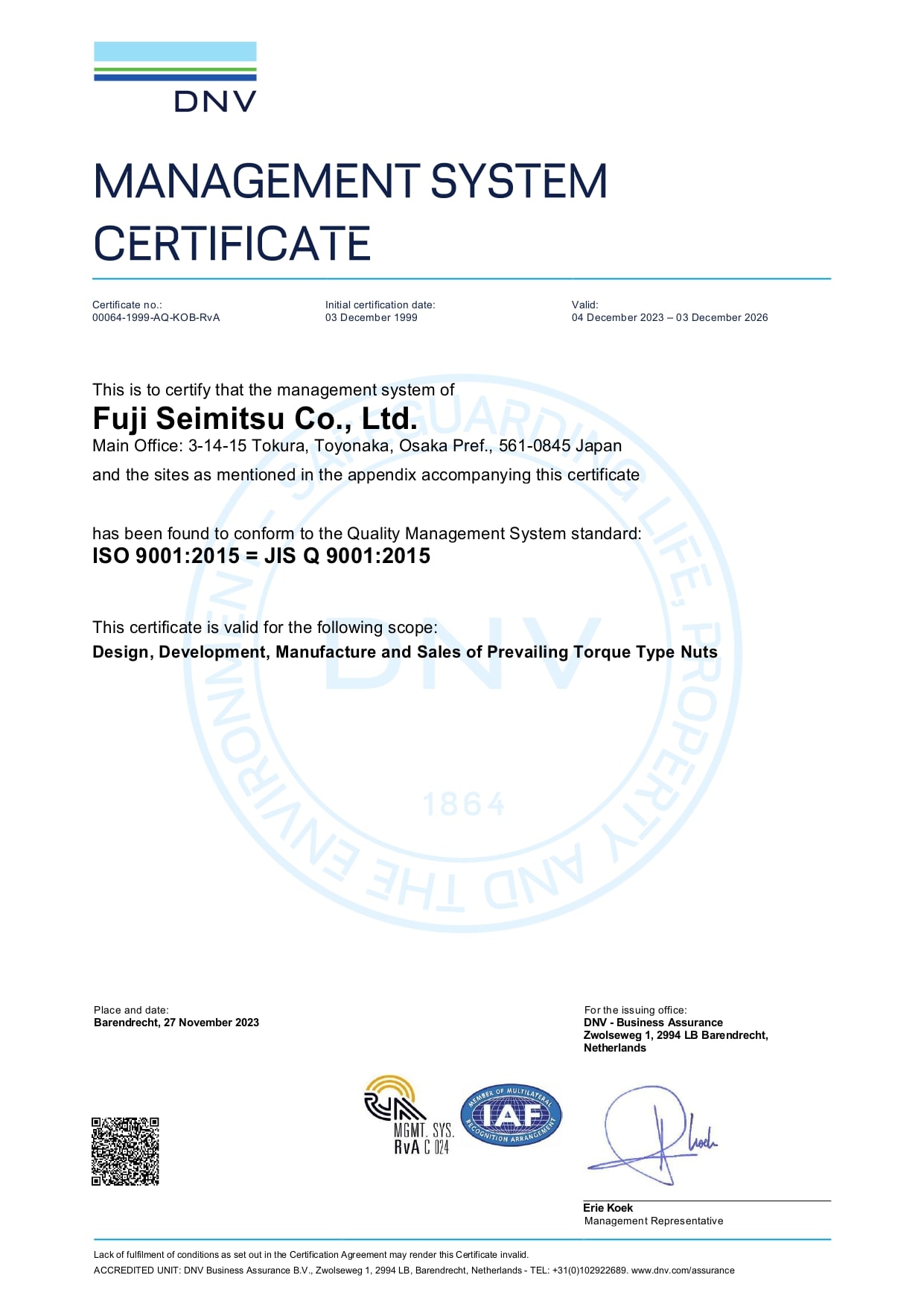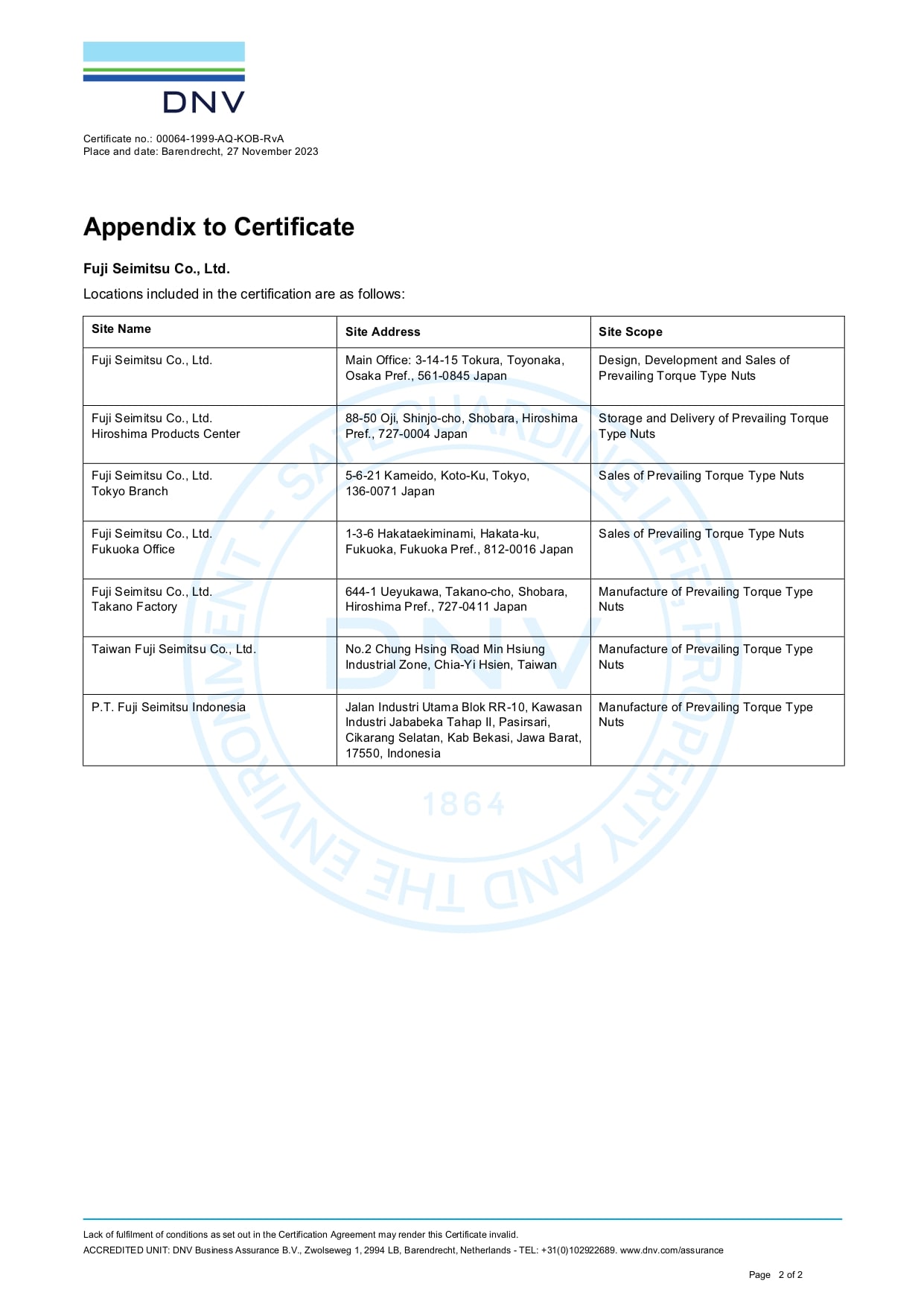 Testing machines and measuring instruments from various angles that verify safety procedures.
Screw tightening characteristic tester machine
It conforms to JIS B 1084 (fastening parts tightening method) and is specified for measuring characteristic values through tightening.
Amsler Tensile Universal Testing Machine
Used for guaranteed load test.
Microscope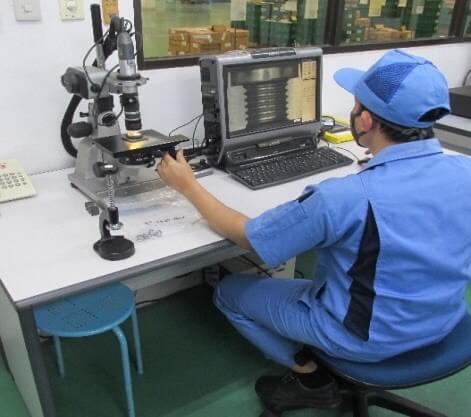 Magnification for up to 1000x is possible. Compared to conventional projectors, shapes can be checked with greater accuracy.
The Issuance of various certification materials
Records of product quality are strictly measured according to our regulations, and various certificates can be issued upon request.
If you have a specific certificate in mind, please contact us.
Certificate Example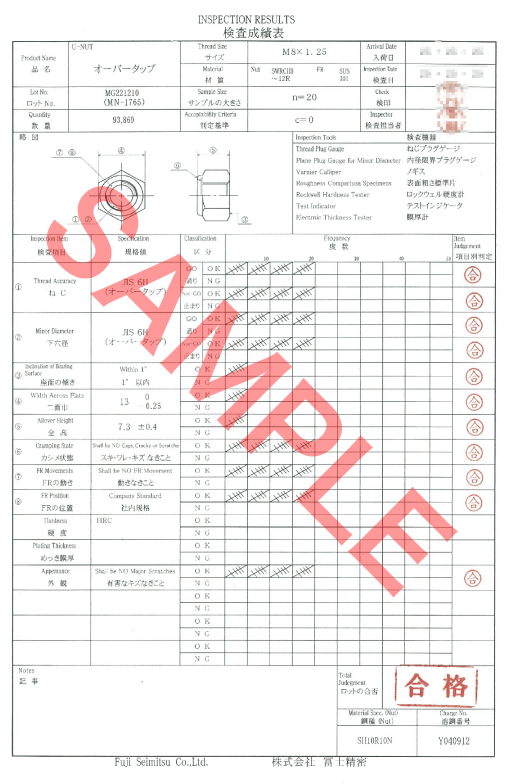 Inspection report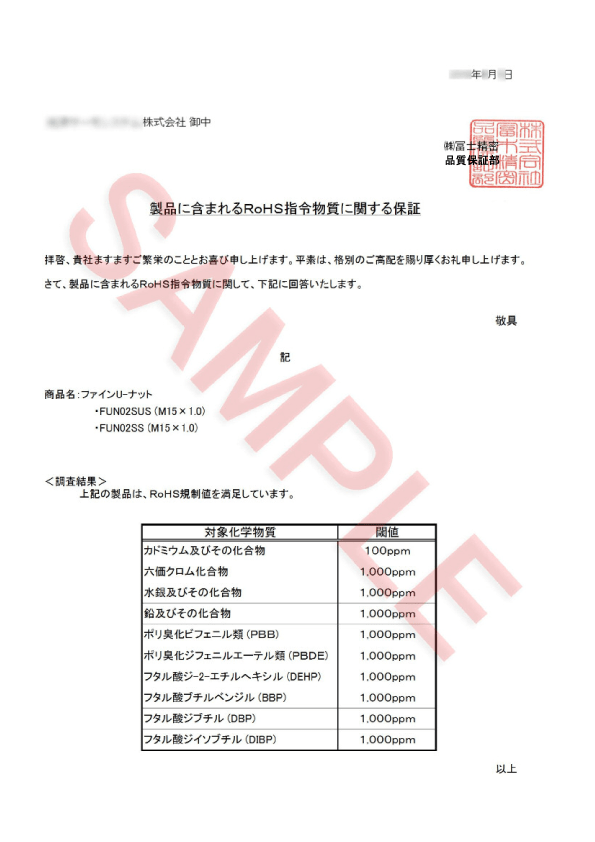 RoHS command substances assurance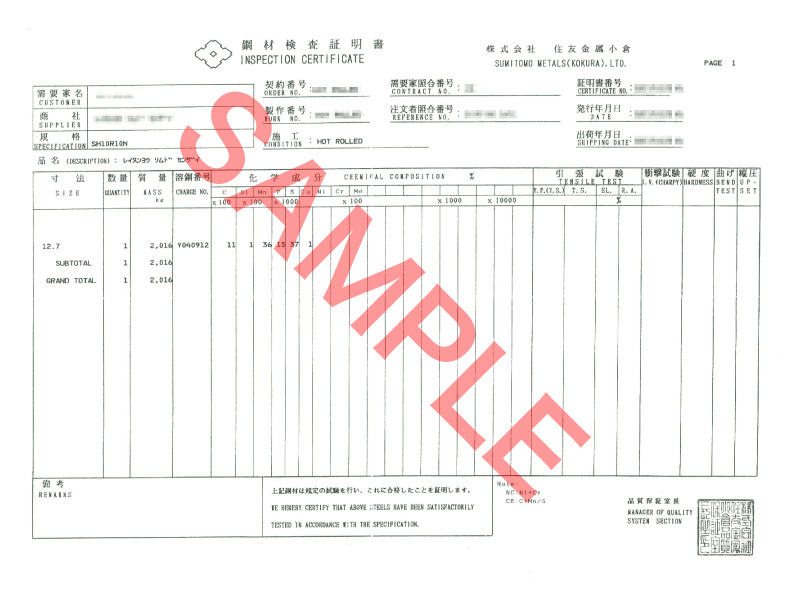 Steel inspection certificate